Designers for classic to contemporary tastes.
Mary Madden
Interior Designer, ASID
Mary grew up in a family business, and she began working at Madden-McFarland as a young child, learning the business from the floor up. "What I love about the profession is getting to know clients––finding out where they are in their lives, what they want from their living or working environment––and then creating design solutions that will enhance their space and enrich their lives."
Sharon Cooper
Interior Designer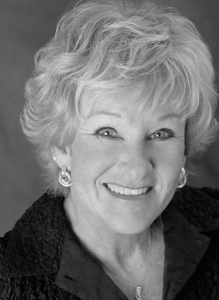 Sharon studied commercial art in St. Louis and graphic design at the Kansas City Art Institute. She has 20 years experience in the industry, and 13 of those years have been with Madden-McFarland. "I work hard to please my clients. I want to give them an elevated sense of comfort and style in their surroundings. I derive satisfaction from both remodel and new home projects."
Pat Conner
Interior Designer
Pat studied interior design at Kansas State University and the Kansas City Art Institute."Reading the client is key. My clients, many of whom are "lifer" relationships, trust me because I am direct and open. I listen to their wishes, but I also know when to push the envelope. I give a home personality and flair––not by filling it up with stuff––but by selecting signature pieces and giving them focus."
Patrick Madden
Buyer/Stylist/Merchandiser
Patrick's consistent message to consumers in the furniture boutique and to viewers, listeners and readers of the various media outlets seeking his comment is simple: "Buy the best quality you can afford," says Patrick. His advice is rooted in the belief that major pieces should be chosen with long term aesthetic and functionality in mind.
Beverly Odom
Interior Designer, Allied Member, ASID
Beverly designed a house plan for her 10th grade mechanical drawing class term project. "I knew at that point," she says of her career path. Beverly's strengths are creativity, deft use of color and lighting, and attention to detail. "My passion for design flows from the challenge each client brings. Every project is different, every project presents a new opportunity for ingenuity and creative expression."
Marsha Marsden
Interior Designer, Allied Member, ASID
Marsha She has worked in the Kansas City area as an interior designer since 1996, joining Madden-McFarland in March, 2006. "I naturally identify with clients who wish to mix "world travel finds" with their décor. There is history and story in an antique, family heirloom or a cultural memento reminding us of a wonderful place we experienced. Our homes are such an important part of who we are, we want to be surrounded by the things that have meaning to us."
Connie Fey
Interior Designer, Allied Member, ASID
Connie's distinguished career includes positions with local interior design firms specializing in residential interiors, a condo developer at Lake of the Ozarks, and an architectural firm specializing in commercial design. She has operated her own interior design firm. Her signature work includes developing the neighborhood theme for Applebee's International. "It is especially rewarding to revisit a restaurant or store that I have designed and see people who want to be there and are responding to what the client is offering."
Carla Rieke
Interior Designer, Allied Member, ASID
Carla has been on the staff of Madden-McFarland Interiors since 1999. "Interior design is a marriage of life and art. We all want to live beautifully and comfortably. For me the defining moment comes when the wishes of my client becomes the drive for my imagination. I create practical solutions while being able to educate on the current trends: always keeping in mind that value is important and that good design should last for many years."
---
Ready to get started?  Contact us today or drop by our showroom.
---
FREQUENTLY ASKED QUESTIONS
---
Are you open to the public?
Yes, we are.  We are open Monday through Friday from 9 to 5 and on Saturdays from 10 to 4.  Come in and browse around the showroom.  We always have a designer available to answer questions, give advice or help with your selections.  You are also welcome to simply browse our collection of home furnishings, accessories, art, lighting, carpet, fabrics and wallcoverings at your leisure.
---
Do I have to work with a designer?
Heaven's no!  You are always welcome to shop in our showroom and make selections on your own.  Often times, our customers are amazed at the additional and complimentary benefit that the designer can bring to your selections.  A second set of eyes can be a great addition, especially when projects get big.
Once you've established that relationship with one of our designers, we can be that second set of eyes on the look out for that perfect item for your home, or when something you love is going on sale!
---
What do designers do?
A designer brings a range of skills to bring to projects big and small.  Knowledge of the newest and most innovative furniture and fabric makers, the latest design trends, and of course experience with the timeless classics – these are the things our designers bring to you.  We will help you choose from among a sometimes confusing range of products to find that single item that is best for you.  Navigating the complexity of tastes, function, beauty, style, and price…these are just some of the many factors that we weigh with you when making recommendations.
---
How much does it cost for a designer to come to my home?
Nothing!  The first visit is on us.  We are happy to schedule a visit to your home to give you and the designer an opportunity to walk through a particular renovation or to help you devise a long-term plan for your home.
---
How do I select a designer?
Referrals are the most common method of finding a designer.  Often our clients come directly to Madden-McFarland because they have friends or colleagues who have worked directly one of our designers.
If you don't have specific designer in mind, no problem!  Feel free to call us and we'll help you determine who we think would be the perfect fit for your project.
---
When in the process should I hire a designer?
Our experience has shown us that the earlier in the process that you begin with your designer, the greater the benefit to you the homeowner.  The designer will work closely with your architect and builder/general contractor and will assist you in the various selections that will be required on your project.
---
How do you handle billing if we decide to move forward with a project?
One of our designers will meet with you and help determine what is best for a given project.  Sometimes an hourly rate is most appropriate, and other times a one-time fee for the entire project works best.  We are very flexible in how we approach this and will work with you to accommodate your needs.
---
Do you deliver?
Our delivery services are complimentary and second to none in the industry.  Your special order items will be uncrated, inspected and delivered with great care and attention to detail.
---
What is your return policy?
All in-stock merchandize can be returned within 10 days for a full refund. Special-order items can not be returned.
---